Prices
Find the best price for your vacation
| | |
| --- | --- |
| Low season | 450 € |
| High season | 500 € |
| Special season | 550 € |
OFFER
Full house for 14 people, for TWO nights, from Monday to Thursday. Offer applicable in low season in weekday. More people or days consult (607 27 44 92)
| | |
| --- | --- |
| Low season with late departure | 800 € |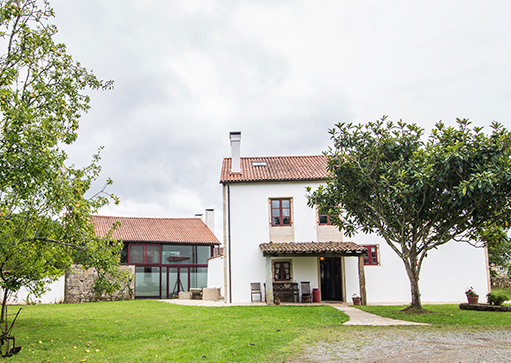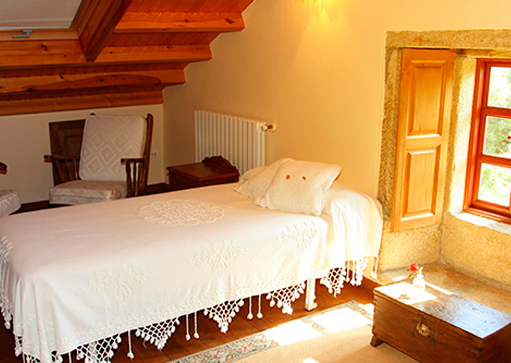 Events
Events that include more than ten guests not boarding in the house will have an extra fee of: 60 €
Group Meals
For 9 €/per person; we can organize group meals (12 people or more). Our speciality is Galician Stew, it does not include service, bread nor drinks.
Á la carte
Next to Casa de Roque is located the restaurant Casa de Roque, formerly part of house, where you may eat a la carte, book menus for groups or order food to take away. The phone for reservations and restaurant information is 981 850 450. There are also restaurants, grills and pizzerias in Serra de Outes, less than one kilometre away.
Drinks and others
You can have drinks and other products (Chocolates, flowers…) ready for you in your bedroom, for an extra fee.
Pets
For an extra 5 € you can bring your dog, under the following conditions:
 will require a pet carrier or a sleeping blanket, and prevent the use of the beds.
Pet owners are liable for any damage caused to the property and are responsible for the dog's safety.
Checkin & Checkout
High season:
check-in starts at 16h. Check-out finishes at 12h.
Low season: 
check-in starts at 12h. Check-out finishes at 16h.
To avoid unnecessary waiting time to check in let us know the day before, or at least two hours in advance, the expected time of your arrival. You will then have the key do enjoy your stay as you please.
The charm of the house
traditional Galician
Complete house  rental